Get up to $200 off per person on a scenic flight! – Hurry, spots are limited!
Get up to $200 off per person on our Kakadu Scenic Flights with a Territory Tourism Voucher. From July 1st 2020 you can apply for a voucher to be redeemed at a participating Tourism Information Centre. Find out more information below.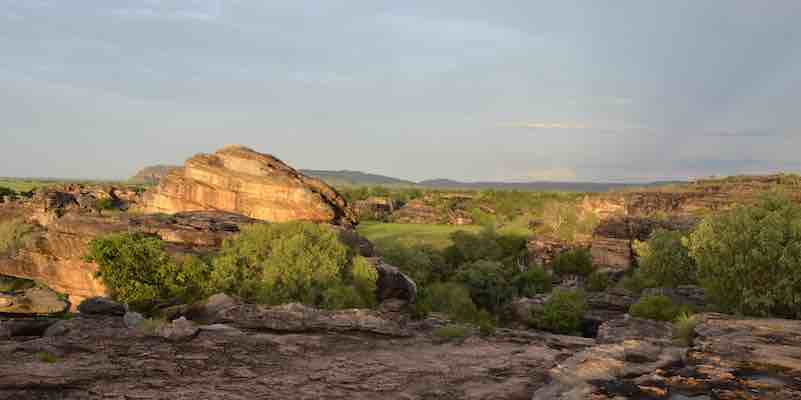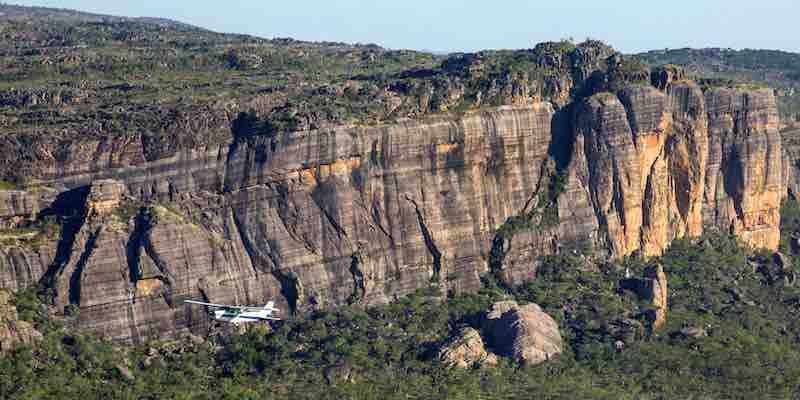 Our popular 30 minute Kakadu Scenic Flight will fly over Ancient escarpments, winding rivers, spectacular 1.8 billion years of continuous erosion, billabongs and flood plains. View the Archway, Arnhem Land Escarpment's, Dinosaur Valley, East Alligator River & Valley, Mikinj Valley Billabongs and the magnificent Magela Wetlands.
Note: The 30 minute Kakadu Scenic Flight operates over the Northern part of Kakadu bordering Arnhem Land.
This flight departs from Jabiru Airport which is only a short drive (approx. 10 mins) from the town of Jabiru.
If you feel the 30 minutes is not long enough you may want to consider the 1 hour Kakadu Scenic Flight.
Cost: From $130 pp
60 Minute Scenic Flight (Wet Season)
This 60 minute Kakadu Scenic Flight will take you over Jim Jim and Twin Falls in the wet season when that area is inaccessible by road.
The flight over Kakadu National Park heads south, passing the Ranger Uranium Mine, across Mt Brockman and along the escarpment to "Lightning Dreaming". After crossing Deaf Adder Gorge, we take in the beautiful Double Falls, a spectacular introduction to the waterfalls of Kakadu National Park.
Continuing south, we fly across the Arnhem Plateau until it drops away revealing the breathtaking Jim Jim Falls. We then fly on to Twin Falls, with its two distinctive flows and narrow gorge entrance.
This package allows you to experience all Kakadu's main attractions from the air at a competitive price.
Cost: From $240 pp
Please note: This flight does not include Jim Jim falls and Twin falls during the dry season.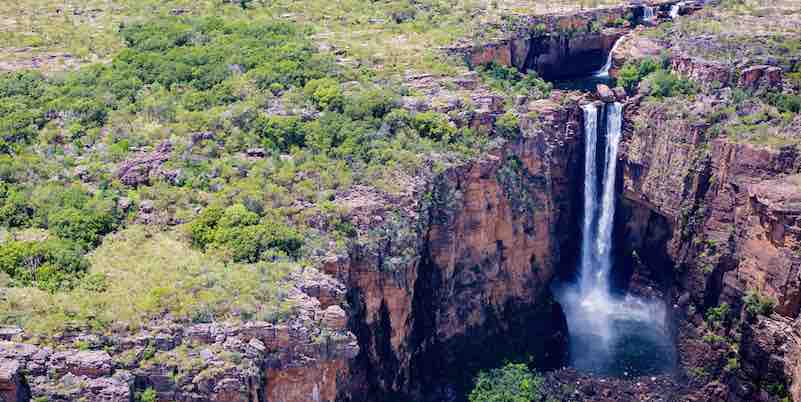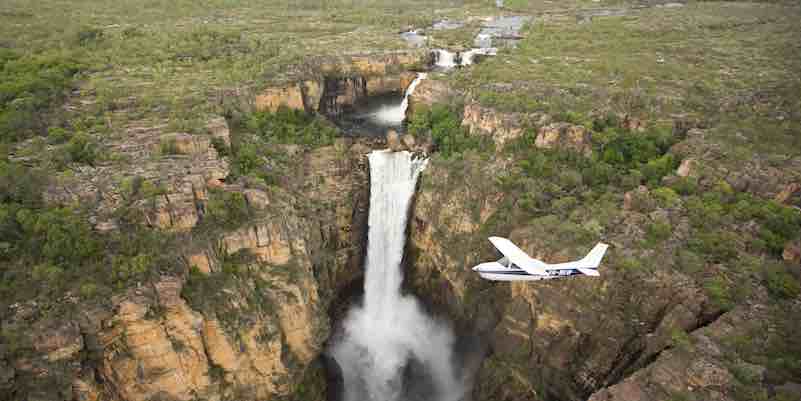 This is the biggest and best scenic flight available in and around Kakadu. Our Super Scenic is EXCLUSIVE to the Scenic Flight Company. See all the attractions above and more with this 1 hour and 45 minute scenic flight. As we provide our own custom flight routes for this experience, please contact us for further information.
Cost: From $400 pp
See what our awesome customers have to say
Amazing 1 hour flight over Kakadu, Stone Country & Jabiru late afternoon with Jack who gave an extremely informative commentary, is very personable & even picked us up from our... read more campgrounds - felt very privileged & would highly recommend this experience to all ... what's not to like!?!5️⃣️

Alimas44


9/11/2020

As others has mentioned it does get a little bumpy, particularly as the day warms up and apparently the thermals increase from the rock on the ground heating up so... read more fly as early as practical.

That being said and despite a minor delay was enjoyed our flight and during the wet season it is the only way to see Kakadu so well worth it.

Bryan was our pilot and he gave a first rate commentary so TYVM.

neilm206


3/23/2020

Had an amazing 1hr scenic flight with Mitch today. We loved seeing Jim Jim, Twin and Double falls from the air - it gave us such a different perspective especially... read more after our dry season hike into the base of Jim Jim in July 2019.
Mitch has a great knowledge of the area and provided a great commentary, including the isolated showers which were around us - very interesting to see from the air.
Would highly recommend seeing Kakadu from the air. Take a wet season scenic flight over Kakadu, you won't regret it!

hs_on_hiatus


3/01/2020

We had a fantastic trip with Bryant our lovely pilot! Was such a memorable experience, he took the time to show us all over the kakadu region.
Would definitely do... read more this again! Would recommend for anyone visiting the NT!

Z9243LOsaraa


2/18/2020

AMAZING! Mitchell our pilot was great, gave us an informative tour around Kakadu. I'm a nervous flyer, however I felt safe and calm throughout - would recommend - what an... read more awesome way to see such a beautiful place!

Sophie T


2/12/2020

Obviously these guys have no control of the weather but I asked several times if the flight would be smooth as my wife hates flying in an A380 let alone... read more a 6-seater. I was told that there are occasional bumps but nothing to worry about. Another guy at the office asked "what time are you flying?" to which I replied 11 o'clock. He laughed. Anyhow it wasn't long into the air where the plane was being thrown around like all hell. One of the younger passengers threw up and I was pretty close. The pilot noticed and turned the plane back which was admirable.

I am assuming that certain times of the day are smoother than others? Anyhow I think this should be relayed to clients. 15 minutes of the 1 hour was enjoyable.

Howard_Vernon


2/07/2020

Altough our flight was initially canceled due to a cycloon threat, the scenic flight company kept us up to date in regards to the possibility of flying. They really... read more made an effort to make it happen. Luckily the cycloon took a turn for it and...More

554nataliek


1/11/2020

We booked the half hour flight over Kakadu. Our pilot, Brian, was great! Experiencing Kakadu from the air was definately worth it and Brian was able to give us... read more a very thorough and knowledgable commentary as we flew over The Archway, rivers, wetlands and escarpments...More

jennydC4382DB


10/20/2019

Great booking over the phone customized around our availability.
On time arrival of the pilot and seamless payment made by a mobile credit card machine.
Smooth flight in... read more the dry season and the commentary was great. Birds eye view gives a different perspective on the park and how large and amazing it is.
A must do experience.

shadssss


9/28/2019
Have Something Else In Mind?
With a fleet of over 20 aircraft, we can accommodate any charter flight, freight transport or private transfer one could ever need. Simply click to contact!