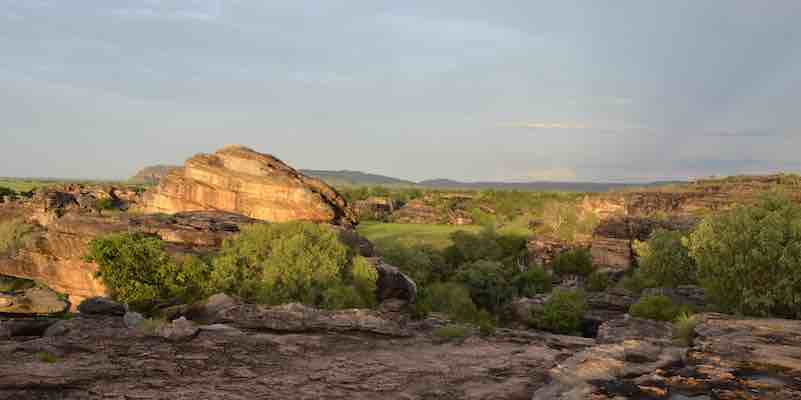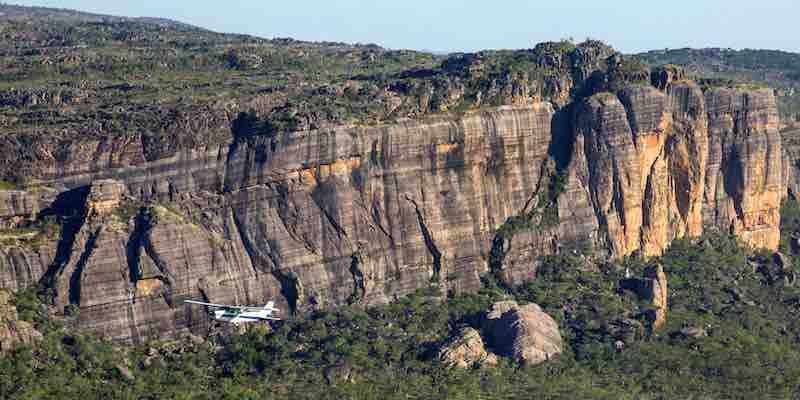 Our popular 30 minute Kakadu Scenic Flight will fly over Ancient escarpments, winding rivers, spectacular 1.8 billion years of continuous erosion, billabongs and flood plains. View the Archway, Arnhem Land Escarpment's, Dinosaur Valley, East Alligator River & Valley, Mikinj Valley Billabongs and the magnificent Magela Wetlands.
Note: The 30 minute Kakadu Scenic Flight operates over the Northern part of Kakadu bordering Arnhem Land.
This flight departs from Jabiru Airport which is only a short drive (approx. 10 mins) from the town of Jabiru.
If you feel the 30 minutes is not long enough you may want to consider the 1 hour Kakadu Scenic Flight.
Cost: From $130 pp
60 Minute Scenic Flight (Dry Season)
This 60 minute Kakadu Scenic Flight will take you over Jim Jim and Twin Falls in the wet season when that area is inaccessible by road.
The flight over Kakadu National Park heads south, passing the Ranger Uranium Mine, across Mt Brockman and along the escarpment to "Lightning Dreaming". After crossing Deaf Adder Gorge, we take in the beautiful Double Falls, a spectacular introduction to the waterfalls of Kakadu National Park.
Continuing south, we fly across the Arnhem Plateau until it drops away revealing the breathtaking Jim Jim Falls. We then fly on to Twin Falls, with its two distinctive flows and narrow gorge entrance.
This package allows you to experience all Kakadu's main attractions from the air at a competitive price.
Cost: From $240 pp
Please note: This flight does not include Jim Jim falls and Twin falls during the dry season.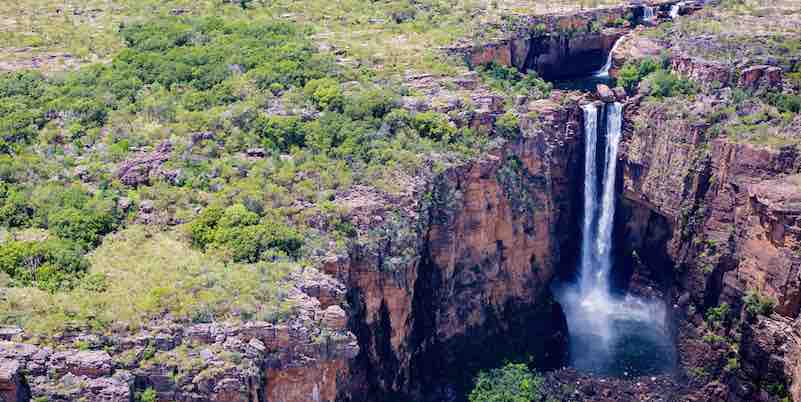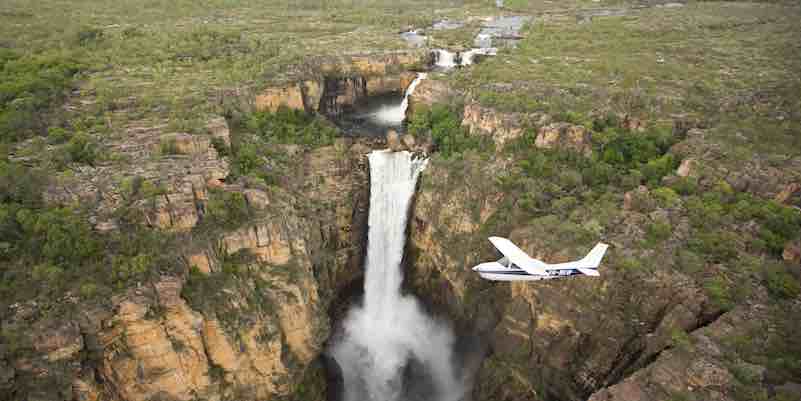 This is the biggest and best scenic flight available in and around Kakadu. Our Super Scenic is EXCLUSIVE to the Scenic Flight Company. See all the attractions above and more with this 1 hour and 45 minute scenic flight. As we provide our own custom flight routes for this experience, please contact us for further information.
Cost: From $400 pp
See what our awesome customers have to say
60 minutes of fantastic views, the only way to see Kakadu and wildlife. On-time and friendly staff. Highly recommended.

Journey276495


9/15/2019

I traveled by vehicle and stayed at south alligator river and to see everything was a great experience
I had done this trip 33 years ago and it was... read more a great experience then but this time I seen the lot

GlobeTrotting815701


9/08/2019

A couple of weeks ago, two of us took the earliest flight available (07:30, a half hour after sunrise) when it was coolest and the flight was smooth. There... read more was an excellent, informative commentary by our pilot Mitchell. The aircraft for this flight was one of the smaller ones and relatively slow which gave us plenty of time to enjoy the sights.

880graham


9/02/2019

Cannot recommend this trip more highly. I am a nervous flyer and the guys made me feel very comfortable and at ease. The commentary was great and informative. Scenery fantastic.... read more A must do adventure.

RuthS1795


8/26/2019

Just returned from a 1 hour Kakadu flight. Lesley the Pilot was funny and informative. Really professional.
We went out over the stunning escarpment and along the South Alligator river... read more almost to the sea. Saw magnificent natural arches, heaps of crocs, buffalo, Cahill's crossing and Ubirr.
Seriously, this is the ONLY way to get a grip on how large and how beautiful Kakadu is. And I wouldn't do it with any other flight group. These guys are magnificent. THANKYOU.

FrankF499


8/08/2019

We did a half hour flight which enabled you to see the different landscapes of Kakadu from the rocky hills to the flood plain. The pilot explained what we were... read more seeing as we went.

Chris491952


8/07/2019

Amazing one-hour flight with our young and enthusiastic pilot, Leslie. yesterday. He looked after us very well. The flight was an excellent orientation to Kakadu and Arnhemland, a stunning... read more vista of floodplain, creeks, river delta, wildlife, settlements and the magnificent escarpment as well as an...More

HDStripad


7/11/2019

Everyone loved the flight- the scenery was beautiful and gave us a great perspective on Kakadu; the pilot was really informative and nice and it was cool flying in a... read more little Cessna!

DanetteWatson


7/09/2019

What agreat way to see the spectacular waterfalls of kakadu national park. The scenic flight company are very friendly with great knowledge of this beautiful park by air. I am... read more so pleased i chose to fly with the. I highly recommend this.

tracey m


6/24/2019
Have Something Else In Mind?
With a fleet of over 20 aircraft, we can accommodate any charter flight, freight transport or private transfer one could ever need. Simply click to contact!